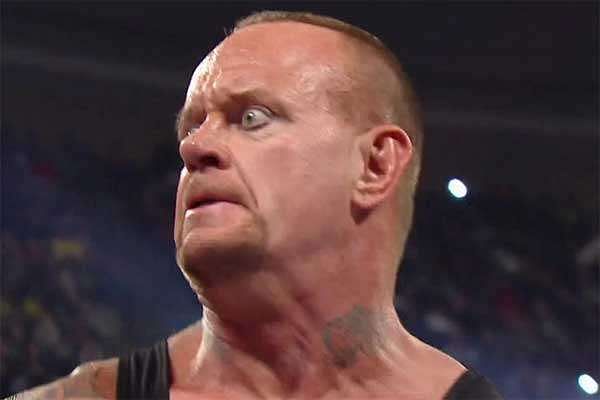 If The Undertaker walked away from WWE and called it a career right now, where would he rank in terms of the all-time greats in this business?
It's a hard question to answer. As one of the most respected men in the business and the man who still believes in the constitution of Kayfabe, there are few who have embodied the concept of professional wrestling more than the Dead Man.
Now, even three months removed from WrestleMania 32 and the Hell in a Cell match with Shane McMahon, we aren't sure if Mark Calaway will step in a ring again.
With nine months until Orlando and WrestleMania 33, it is unlikely he will work again this year, especially with the rumors of him being angered about being asked by Vince McMahon to put his son Shane over in the now famous confrontation.
For everything that is "fake" about this business, the politics and greed remain quite real.
If the big man walks away with seven World Titles under his belt in his career, he has to be regarded as one of the best to perform under the McMahon banner. And when he walked out of the cage in Dallas in April, he took his gloves off – which made many of us think this was the end of an era – another Attitude Era alum walking away.
There is no confirmation of such a rumor, but there is reason to believe that the match in Texas, his home state, could have been his last.
There are plenty of stories speaking to this fact, but nothing has been firmly stated. There is still speculation of a final confrontation with John Cena – most presumably in Orlando next year.
There is still a final chapter to be written with Kane and their history in this company.
But all things aside, Calaway looked solid in the match in April, so there is reason to believe he could fight another day.
The question is, at 51 years old, would he want to? Is there enough incentive to lace the boots up once again and channel his famous act once again?
I, for one, would love to see him close out his career with Kane in a casket match. The idea of Cena facing him in a legends match is intriguing too. Even giving the final rub to someone like Finn Balor or Kevin Owens or maybe even Sheamus could pay off. Still, there is the unknown.
Jim Ross, in a story that appears on wrestlinginc.com, commented on Undertaker's future shortly after 'Mania. The legendary announcers thinks there is still plenty of fight in the man who has been on WWE's roster since 1990.
Some 26 years later, he is still as popular as the day he walked down to the ring for his first match.
"I get this question every day on Twitter. No, I don't think The Undertaker is going to retire anytime soon," Ross stated. He also went on to say that The Undertaker's retirement will most likely be the biggest news story of the year, whenever that may be.
So far, WWE's biggest stories have centered on the former members of The Shield and the arrival of AJ Styles and The Club.
Once the new year begins and WWE completes the Royal Rumble, the rumors will ramp up again. Will he or won't he? Who will he face? Most importantly, will this be the final match in his storied career?
We don't know any of those answers yet.
And as long as there is no official word on his future or his retirement, you know we are all going to speculate about what The Undertaker will do. Having had the career he has had, nothing short of the perfect send-off would be befitting of the stalwart.